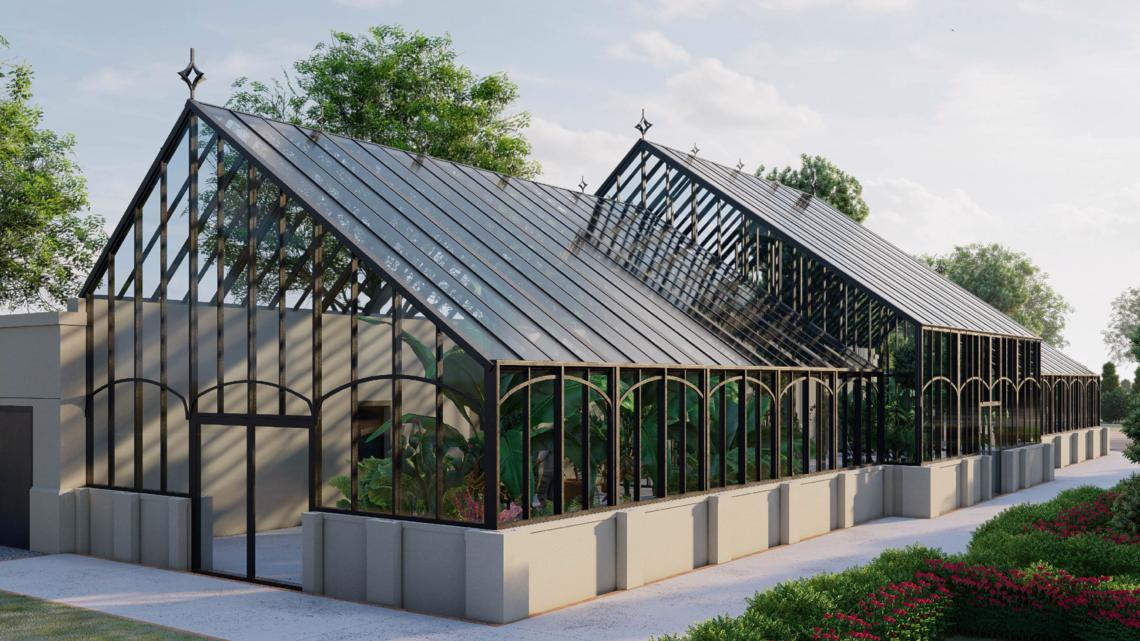 The ceremony, held on the back lawn of Hampton-Preston Mansion and Gardens, marked the latest in a long line of upgrades, thanks to the support of the Darnall W. and Susan F. Boyd Foundation.
The greenhouse and gatehouse additions, designed by Lambert Architecture + Construction Services with Cohn Construction as the general contractor, are based on historic structures that once stood on the property.
Once built, the greenhouse facility will offer Historic Columbia the enhanced capacity to care for the 14 acres of grounds and gardens under the institution's care. It also will serve as a space to interpret the role that an extensive workforce of gardeners and horticulturists – Black, white, enslaved and free – have played in shaping this site.
Officials with Historic Columbia say the $2.5 million dollar gift will allow them "to take the next step in a decades-long vision to transform the historic site into a hub for horticultural research and plant propagation alongside the ongoing interpretation and programming."