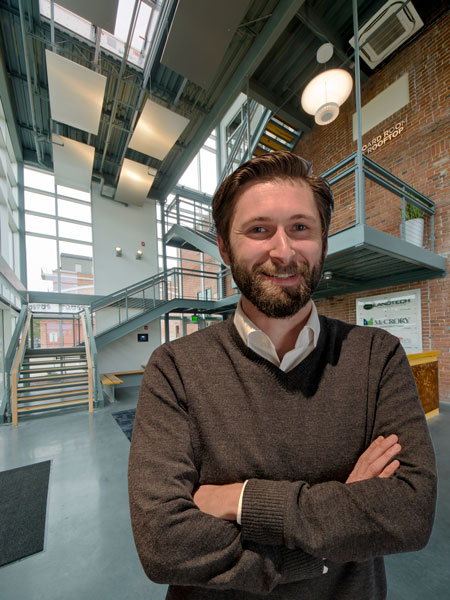 Project Architect Josh Bucher Promoted to Corporate Associate
COLUMBIA, SC – Congratulations to Josh Bucher, Project Architect, for his recent promotion to Corporate Associate. Bucher's commitment toward achieving our clients' goals, professionalism displayed with our consultants, and continued focus providing the highest level of professional services is recognized and appreciated.
As a talented architect, he has demonstrated enthusiastic leadership qualities lending his expertise, strong design skills, and historic preservation knowledge across the many sectors we serve. Due to his integral role in numerous signature projects, he brings a wide range of experience and insight to his new position where he will play a more prominent role in the firm's leadership and continued growth.
"I'm excited to be a more integral part of such a talented and hardworking team.  I look forward to taking what I've learned from the great people I've worked with over my career, and pushing our office to continue designing creative, authentic, and inspirational solutions for our clients," says Bucher.